Fungi

- Botany/Plant Path 332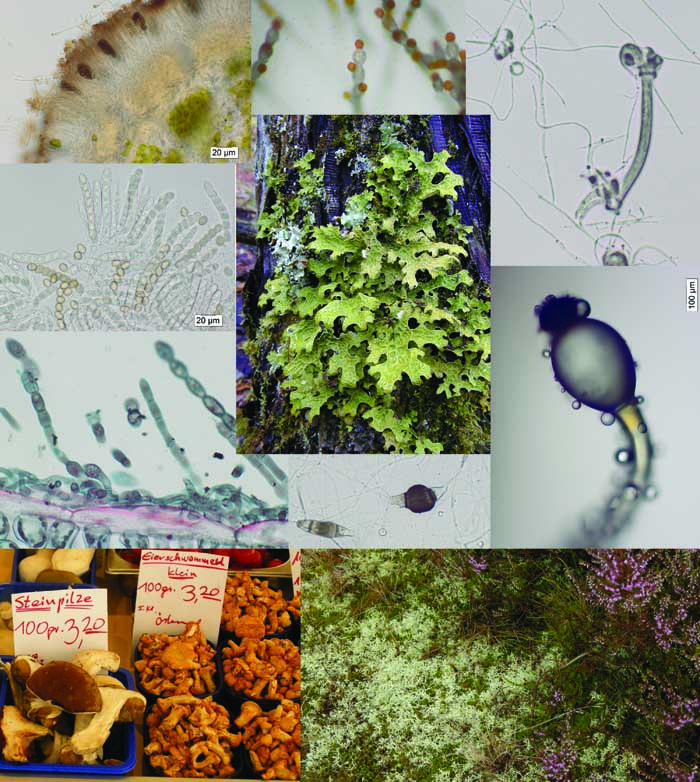 Photos: Marie Trest
Fungi include a diverse range of symbionts (beneficial and pathogenic) and saprobes. This introductory mycology course will survey the major groups of fungi and other organisms traditionally studied by mycologists with an emphasis on understanding the whole fungus, including ecology and evolutionary relationships.
Lectures will focus on aspects of fungal biology, ecology, taxonomy and evolution.
In the laboratory sessions and on field-trips to local areas, students will learn the techniques used by mycologists to observe diverse fungal groups, and how to isolate and identify fungi from natural and artificial sources.
For more information, contact:
Lecturer: Dr. Mehdi Kabbage
583 Russell Labs
Email: kabbage@wisc.edu

Laboratory Coordinator: Marie Trest
Office: 108 Birge Hall
Phone: 608-262-7475
email: mttrest@wisc.edu